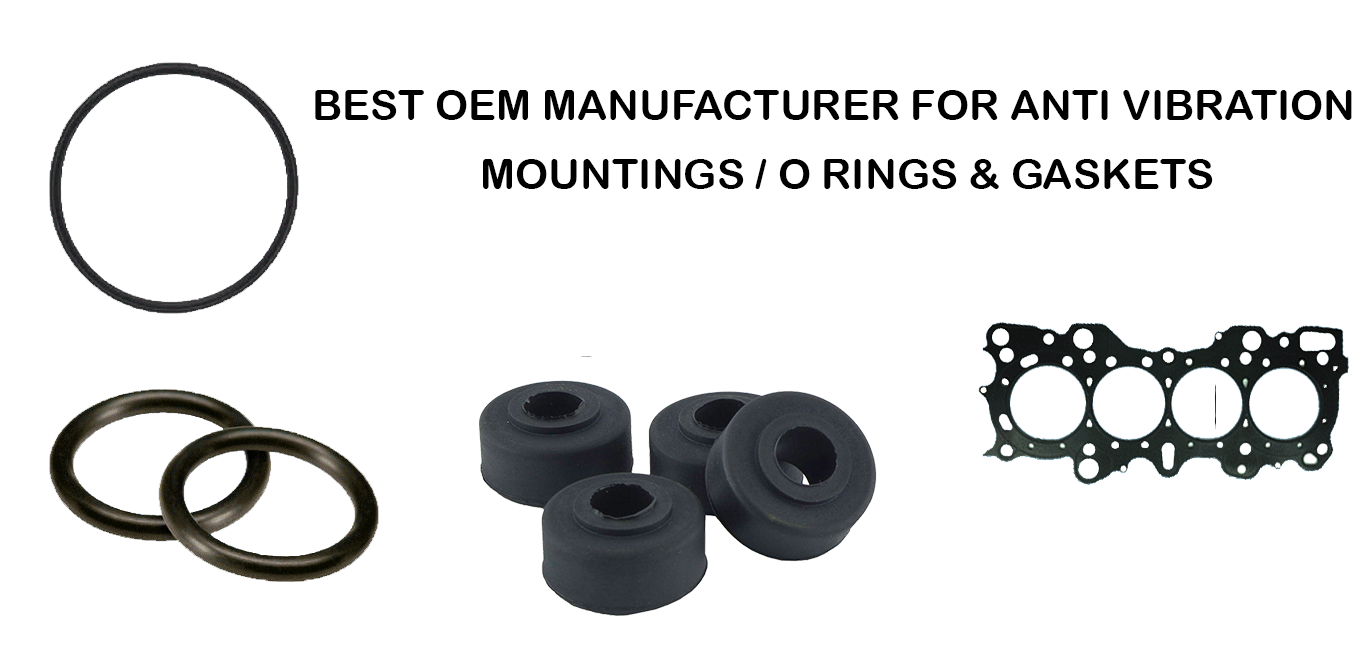 Anti Vibration Mounting
United Engg Company is a leading manufacturer of vibration damping solutions for all types of machinery. We offer high-quality anti-vibration mounts which reduce the input noise, fabricate products with complete customer satisfaction in mind to ensure maximum durability while protecting against any kind of damage caused by excessive shaking during use or storage!
We are the leading manufacturer and supplier of anti-vibration mounts, vibration isolation products. We export our items to all over India as well USA & Bangladesh.
Heavy machinery and equipment are prone to produce noise, which can lead the Inexperienced user into believing there's something wrong with their machine. This is where anti-vibration mounts come in! They absorb vibrations from machines so that you don't get any unnecessary wear or damage as a result of excessive sound production.
Buying Anti-Vibration Mounts at us
Anti-vibration mounts are a common way to reduce noise and vibrations for machine applications. BST manufactures various sizes with load capacities that match both male or female threads, making them perfect for many industries from agriculture through defense sector machinery. The rubber anti-vibration mounts in GMT's selection come at different weights ranging up to 0 kgs per pair depending on your application needs.
Custom Vibration Mounts
Contact us if you want a custom anti-vibration mounting tailored to your individual needs. Our team of experienced and knowledgeable technical sales staff can help with selecting the most suitable solutions for any requirements, no matter how specific they are!
The benefits of using anti-vibration mounts are endless, including increased safety for equipment and machinery. When vibrations become too much to handle they can cause serious damage which may lead your company or individual into more frequent repairs as well higher costs because you'll have replaced it sooner rather than later if something goes wrong with these types of things gone unused by manufacturers who think that no one will notice when something breaks but actually having an issue occurs often enough where we need extra protection.
How to find the best Anti-Vibration Mount Manufacturer?
You'll need to identify the weight (kg) of your equipment or machinery and how many mounts are required.
Large machines require large mounting systems and lots of them to reduce vibrations.
Mounting the weight of each mounting should be considered. Make sure that it doesn't put more stress on one side than another, and also consider an even distribution for what you are mounting this piece onto.
When purchasing equipment for your business, it's important that you consider not only the weight of each piece but also where and how much force will be applied. For example, if we take machinery weighing 340 kg with four rubber mounts designed to distribute its load evenly across two planes at 90-degree angles from one another; 85 units would likely suffice (one unit per mount). Center-of gravity considerations should also occur before making any purchases as different locations may require unique accessory kits or balancing tools depending on what type of work they'll help perform!
Measure the running speed of this machinery.
To find the speed at which your machinery operates, you need to know its forcing frequency and lowest operating point (the idle).
To find the speed at which your machinery operates, you need to know its forcing frequency and lowest operating point (the idle).
Static deflection is the amount of force needed to keep vibration from happening. For example, if you have an old spring that's 10cm tall and compresses down 9 while carrying equipment weight then it has 1 cm static deflections by design because this number makes sense in terms for how much work needs doing with these mounts!
With the load per mounting, select a suitable mount to yield the required static deflection.
Static deflection is how much a vibration dampening mount compresses under the weight of your equipment. The more static, or stiffer it becomes when carrying its own load. For example: if we take our spring at 10 cm tall before and after loading up with gear – 9cm from all that extra strain; you can see now why this number matters!
To ensure the machinery moves freely, all connections and services to equipment should be flexible. These include everything from exhausts to ducting- if it's not enough just think about how hard things will get when they are under pressure!
Rubber vibration isolation mounts have many benefits and offer great overall value for money. They not only serve to protect the machinery by reducing the impact from the machine's power but also benefit workers' lives, vehicles/equipment, structures; without them your work will be put at risk!
United Egg Company is a world-leading manufacturer and supplier of rubber vibration mounts, with an extensive range to suit all requirements. We can help you find the best isolation mount for your application – get in touch today!